Here at Beyond The Dial, we give each other a fair amount of shit for our respective favorite watches. Greg loves the Omega Speedy, and Allen loves the Cartier Tank, but also Greg had already rejected the Tank, and Allen has negative feelings toward the Speedy. In the interest of discovering new aspects of our masculinities and all the other psychological benefits of taking the proverbial walk in another man's watch, we swapped Greg's Omega Speedmaster Professional (Ref. 311.30.42.30.01.005) for Allen's Cartier Tank Basculante (Ref. 2405). Below is what we learned.
The Skinny
Tank Basculante 2405
No longer in production. Used: ~ $3000 US
24mm wide
Quartz

Speedmaster Professional Moon Watch 311.30.42.30.01.005
No longer in production $5350 US MSRP
42mm
Mechanical Handwound
Day 1
GREG
I met Allen in the parking lot of a ski resort. My family got to meet Allen (and his dog Moose!). Allen handed me a watch so dainty it almost didn't feel real. It was time to hit the slopes. At the time I was more concerned about being without my Speedmaster Professional, even though I knew that it would be in good hands.
ALLEN
Swapped with Greg in a parking lot. His wife shot me a doubtful glance as I handed my Tank over to Greg; I might as well have been handing her husband a negligee to try on. I didn't look at the Speedmaster today, however.
Day 2
GREG
Time to get ready for work. Amazingly, I actually have a belt that kinda'-sorta' matches the oxblood leather strap that Allen had Tank Basculante on. Will my co-workers think that I borrowed my grandmother's watch? Will they even notice it at all? Probably not.
ALLEN
This Speedy isn't water-proof, so might as well put it on leather. I must remember to take the Speedmaster off for my daily hot tub soaks, which seems silly for a watch costing this much. It can go to the moon, but it can't go in my hot tub? WTF?
Day 3
GREG
My kids are on winter break. I took the day off. It's snowing and we're going sledding. Can you wear a Cartier Tank sledding? Since this is a Basculante, should I flip it over? Is this something that I should have to worry about? I'm just going to leave it at home.
ALLEN
No aha moment yet. Hand-winding a tool watch is weird. I tend to wear tool watches for their convenience. Both waterproofness and auto-winding mean I do less and the watch does more. This Speedy has no game in the convenience realm.
Day 4
GREG
Today we are ice skating and playing pond hockey with the kids at the local town park. It's not terribly intense as we aren't very good. Normally I would wear a G-Shock or a Seiko. Again, the Cartier Tank will be headed back to the watch box for what will be a fun afternoon.
ALLEN
The Speedy is growing on me a bit. I recall some of my favorite albums sounded horrible and/or boring when I first heard them. After spending time with those albums, I came to know and love them.
Day 5
GREG
This was a significant day. I received the first dose of the COVID-19 vaccine. Normally I wear a Submariner for something significant. Instead, it was the Cartier Tank. After the shot is administered you have to wait for 15 minutes for an "observation" period. There was no dive bezel or chronograph to use. Instead, they gave me a yellow post-it-note with the time that I could leave.
ALLEN
Hot tub and bread making saw me remove this Speedy twice before Noon. Even my Grand Seiko would have stayed on. Tool watch? I dunno. Headed to a memorial service, which this watch wouldn't work for normally, but since it's a virtual service, I'm dressed casually and will keep it on.
Day 6
GREG
I measured the case with calipers. It is 28mm tall (excluding the lugs) and 24mm wide. That is 6.72cm of surface area. That's roughly the same amount as a 29.25mm watch with a round case. The Tank Basculante seems even smaller due to the small dial mounted in a case, within a case, within a case.
ALLEN
Maybe this is true of all chronographs, but the main hour and minute hands are almost always over the subdials and making the face hard to read for me. Monochromatic chronographs seem to suffer this more. I may be a panda guy. Speedy seems smallish to me today. Getting adjusted to it.
Day 7
GREG
Tuesday was a normal workday. I put the Tank on when I got dressed and that was about it. It stayed under my sleeve all day. It's only 6mm thick, so I barely know that it was there. I think that Tanks are a great choice if you don't like the heft of a chunky tool watch, but you still want to enjoy a nice timepiece.
ALLEN
This Speedy looks perfectly normal in size and style now. It took five days to get there, but it's now the new normal in my mind. I had my first "Wow, cool watch!" moment today when I actually just checked the time casually. Is this watch growing on me like some weird punk noise record? Jury is still out, but my initial negative reactions are giving way to a deeper appreciation – perhaps.
Day 8
GREG
We're back on the slopes and the Cartier Tank is a home. Snowboarding is no place for it. Maybe I'll slip it on for an après beverage by the fire once I'm back home and showered. That seems much more appropriate despite the fact that I'll be wearing sweatpants.
ALLEN
Hardly thinking about the Speedy today. It goes on my wrist, and that's about it. I don't think about the fact that this is Greg's watch. Took it off to do dishes and admired it on the counter for a moment, but still think the lack of water resistance is bizarre, even if it is "authentic."
Day 9
GREG
The Cartier Tank accompanied me, the celebrity chef, as I performed a socially distant cooking demo at work. I don't watch cooking shows, but I do know that TV chefs have a flair for the big steel sports watches that I'm more accustomed to. With the Cartier Tank, I felt like more of a sommelier than a chef. Wine pairings were part of the experience, so it worked!
ALLEN
Nothing to do with the Speedy in particular, I am missing my other watches. Which is a good thing, actually, as it tells me I own watches I really like. I still can't get past the lack of water proofness. I pulled off the Speedy to soak in the hot tub and set it in the same spot on the kitchen counter as I do my Tanks. I mean, this is a tool watch. C'mon already. Also, I haven't thought about the moon or NASA or even outer space once because of this watch.
Day 10
GREG
We have a strap change! At first inspection, I thought that the Cartier Tank Basculante had drilled lugs. I found this odd because you normally find that on sports watches. When I went to change the strap, I quickly realized that the lugs are actually screws. The strap changing process is more like the screws on a bracelet link. This system is so much better than traditional springbars. Well done Cartier. I dialed the watch down with a black suede strap. Perfect for jeans and Nike SBs.
ALLEN
I cheated last night and put on my Grand Seiko SBGH269 while I played guitar, and then I slept in my recently cleaned up 1950s Zenith Victorious. I have been noticing that the tachy bezel on the Speedy is pretty great, and I love how it frames the plexi crystal.
Day 11
GREG
It's Saturday and I have a hunny-do list. The marketing people at Cartier would be having a stroke if they saw me installing blinds and cleaning bathrooms wearing a Cartier Tank. Nope, I don't have people that I pay to do those things for me. I guess that I'm not "Cartier Material". I laughed my ass off today thinking the irony.
ALLEN
I totally cheated and wore my Zenith Victorious all day, and then my repainted Omega Seamaster in barf green for the evening. I blame the COVID Isolation Blues for my inability to keep wearing the Speedy.
Day 12
GREG
My daughter decided to fill water balloons in the sink. When that sink "stopped working", she switched to another sink until that one broke. The back pressure blew the fittings and two trips to the hardware store and a lot of cursing later it was fixed. The Cartier had to come off while I played plumber. I did get back into the Cartier luxury lifestyle as I experienced grocery shopping in sweatpants and a trucker hat later in the day.
ALLEN
Still cheating. But I put a different strap on the Speedy. Didn't help my waning interest. I am starting to resent this whole swap project. Life's too short to rock a watch you're not into for two weeks. Should have just done a week.
Day 13
GREG
Strap change! I'm on fire; matching the watch strap, belt, and shoes. I'm all dressed up with no place to go, except work. I think that Allen should pony-up for a Cartier leather strap and clasp. I've tried those on and they are tops. The way that straps flow from the Tank's lugs and maintains the lines as it wraps the wrist is a design marvel. That is a ringing endorsement considering that I'm a bracelet guy.
ALLEN
Still have the Zenith on. I need to put on the Speedy and get this going again. We swap back on Thursday of this week, and it's only Monday. I think my favorite part of the Speedy is the plexi crystal. It's a great crystal. And the way the tachy bezel frames it is sweet. I like the outside of the watch more than the inside. Solid caseback is a bummer for me, as I bet that movement is beautiful to behold. Ok, putting it back on now.
Day 14
GREG
It's easy to see why Allen gravitates towards the Cartier Tank while the rest of the masses trend towards bulky steel sports watches. The Tank is both classy and punk rock at the same time. The Cartier Tank is a piece of modern counter-culture and will be forever tied to the philosophies of the iconic people that wore them such as Mohamad Ali (civil rights activist), Andy Warhol (redefined what being an artist is), and Dianna Spencer (the Royal Rebel).
ALLEN
I wore the Speedy while playing guitar last night. It seemed big to me again. I'm honestly bored by it. I wore my Zenith again today, because I need to smile. Limiting ourselves during COVID might have been a bad idea.
Conclusions
ALLEN
The Speedy feels to me like a Gibson Les Paul, an iconic guitar that helped define the sound and look of the 20th Century. The Speedy is just as important and iconic. But I've never liked Les Paul guitars – even despised them when forced to play one – but I realize the Les Paul is an unimpeachable classic, widely beloved, and historically important. But I'm a Fender Strat guy. Sometimes classics are polarizing.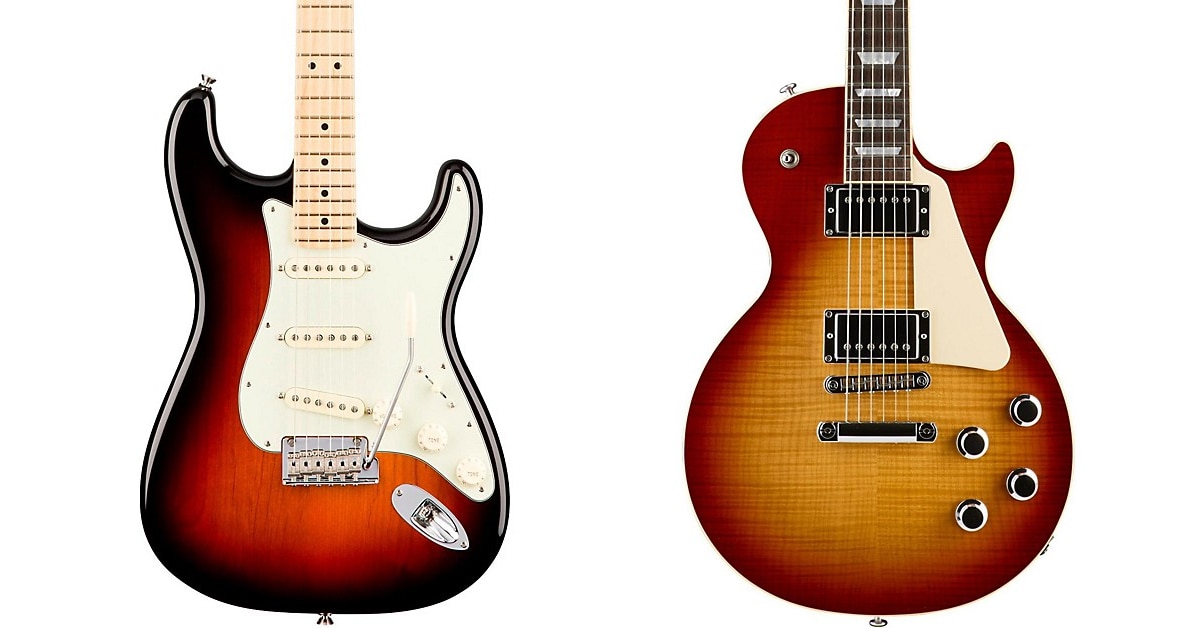 GREG
It's off-putting when a watch, no matter how great it is for what it is, holds me back in my day-to-day life. I wore the Cartier Tank Basculante for two weeks (almost) exclusively. The number of times that I had to take it off to do something was staggering. That doesn't mean that I don't appreciate the Tank for what it is and I'll probably be asking to borrow some Cartier books from Allen's library to learn more.
The watch that I broke the two-week Cartier streak with was my Rolex "Buckley" Datejust. Not only is it the smallest watch in my collection, but I've gained a renewed appreciation for painted Roman numerals on a white dial. No future purchase intended, but my Cartier pick from their current offerings would be the Santos Dumont, Large, in steel, Ref. WSSA0022. It's super cool. It's just not me.
Related Articles
By Allen Farmelo
/ December 28, 2020
By Greg Bedrosian
/ October 9, 2020
By Greg Bedrosian
/ July 6, 2020