Backstory
Over the past few years a fondness emerged between the founders of Semper & Adhuc (Colin de Tonnac, France) and of Beyond The Dial (Allen Farmelo, USA), and eventually these two entrepreneurs decided to co-create a watch that celebrates the special relationship between France and The United States. The result is the 37mm TRANSATLANTIC.
De Tonnac started Semper & Adhuc in 2016 after leaving Patek Philippe, where he served as a specialized watchmaker in their R&D department. Now back home in Bordeaux, France, de Tonnac specializes in restoring vintage movements and setting them into watches that are entirely made in France. Because THE TRANSATLANTIC is a joint venture between France and the USA, it made sense to use the vintage Bulova movements de Tonnac had stockpiled.
Bulova came on board as a supporter of THE TRANSATLANTIC after Farmelo sought the blessing of the famous New York City-based watchmaker for this special project. In part, THE TRANSATLANTIC celebrates the history of immigration into New York through Ellis Island where France's great gift to the USA stands, The Statue of Liberty. Joseph Bulova came through Ellis Island to the USA in the late 1800s, just as Farmelo's grandfather did in the very early 1900s.
Bulova's International Story
Making THE TRANSATLANTIC starts with early Bulova movements, which were built in Switzerland in the 1940s through the 1970s, and then completed and assembled in the United States by Bulova's watchmakers. From the beginning these movements were internationally produced. Decades later, de Tonnac found a stash of these movements orphaned in France during his search for old timepieces. Then de Tonnac restored 20 of these movements and fitted them into Semper & Adhuc's lovely French-made cushion case.
The Movement
Reference: BULOVA series 5 (5AB, 5AC, etc)
Condition: restored
Functions : hours / minutes
Winding : manual
Jewels : 17, 21 or 23 jewels depending on calibre
Frequency : 18'000 vibrations per hour (2,5 Hz) and 21'600 vibrations per hour (3 Hz)
Power reserve: 36 hours
Size: 5.75x 6.75" (13×15.2mm) thickness 3.5mm
Limited Edition of 20
Shape: cushion
Dimensions : 37 x 37 mm
Distance lug to lug: 44,5mm
Thickness: 9mm
Case: 316L stainless steel
Glass: sapphire on the front / tempered mineral for the back eyelet.
Dial color: blue, white and red
Water resistance: 3 ATM
Strap: 18mm size, slooth blue leather / vegetable tanned goat lining.
Limited edition of 20 numbered pieces.
Warranty: International 2 years.
Price: 2,500 euros including VAT
Availability: for pre-order from Tuesday 14 September 2021 on the Semper & Adhuc e-shop.
About Semper & Adhuc
Founded in 2016 by master watchmaker Colin de Tonnac, the Semper & Adhuc workshop creates new watches from restored old watch mechanisms. Each model is thus composed of a mechanical core inherited from the past, combined with a new casing made in France.
This concept of watchmaking upcycling, which has been at the heart of the brand's universe since its launch, enables it to enhance movements that have been orphaned and doomed to oblivion. The resulting watches embody the spirit of preservation and sustainability.
Semper & Adhuc therefore offers watch lovers the opportunity to enrich their watch collections with elegant timepieces of French origin, containing antique pieces, precious alternatives to current standard movements. But the brand is also aimed at anyone who will be seduced by the elegant sobriety of the proposed models, and in search of a handcrafted and durable watch.
At present, the Semper & Adhuc workshop produces 60 watches a year and sells them worldwide. Half of them are destined for France, the other half for countries as varied as the United States, Japan, Singapore, South Korea, the Netherlands, Italy, Belgium, Germany and Qatar. In the future, the brand is planning other limited editions. The current collection will soon be enriched with a new, smaller model, and will continue to offer Semper & Adhuc watch wearers a primarily human exchange, with an emphasis on listening and personalization.
About Bulova
New York, 1875. Joseph Bulova, a young immigrant from Bohemia (now the Czech Republic), founded a jewelry workshop. Over time, he acquired a solid reputation, especially in the sale and repair of wristwatches. In 1912, Joseph decided to open a watch factory in the place that seemed to him to be the most likely to meet his expectations and those of his customers: Bienne, Switzerland. From this bi-national collaboration, iconic models of American watchmaking were born. Throughout its history, Bulova has been a pioneer in many different fields.
Bulova, part of the Citizen watchmaking group, continues to produce innovative watches. The brand has also just celebrated the 60th anniversary of this technological revolution that has turned the watchmaking world upside down with a new edition of its iconic model the Accutron watch.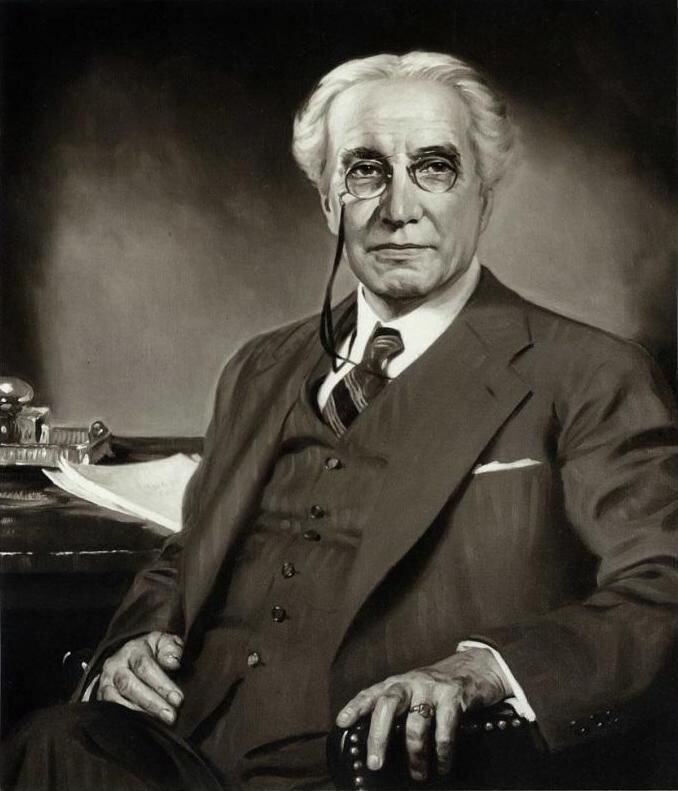 Bulova Firsts
first manufacturer to develop the concept of standardization and interchangeability of watch components
first brand to offer a catalog of men's wristwatches
first brand chosen by NASA to equip its ships and crew with on-board or portable timepieces
first electronic tuning fork watch with the Accutron in 1960
first watch brand to tell the time (the famous BIP) on the radio (this was also the first radio advertisement)
first television advertisement as well
first manufacturer of an astronomical observatory on a skyscraper
first brand to fight for gender equality
unwavering support for the first non-stop air crossing of the Atlantic from New York to Paris
first brand to equip all American railroad personnel.